We are pre-built more than 10+ templates. We put together predefined components and tool templates and created internal tools that cover the most common use cases in almost any industry. Check out
all templates
.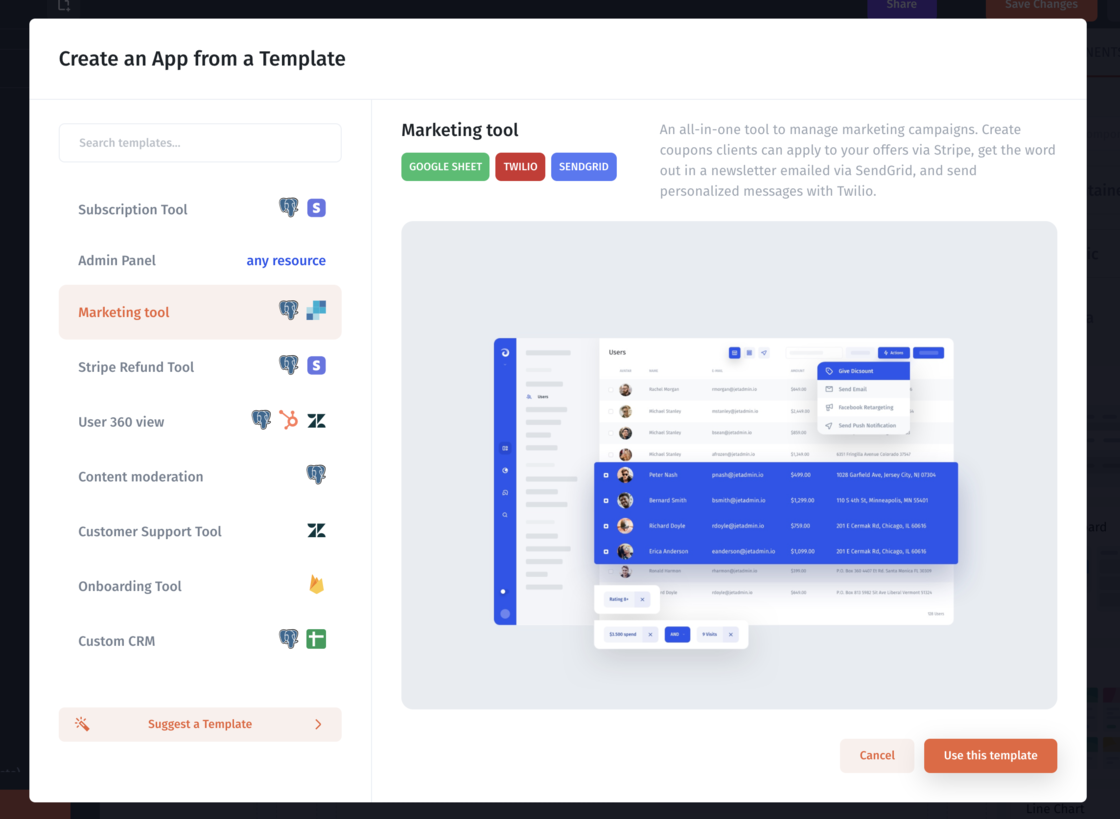 Library of Component Templates
Would you like to track the list of customer transactions from Stripe, tickets from Zendesk, or send emails through SendGrid? Jet provides predefined components based on Resources. Choose Resource to see the list of available components and drag-and-drop it to organize on the Page.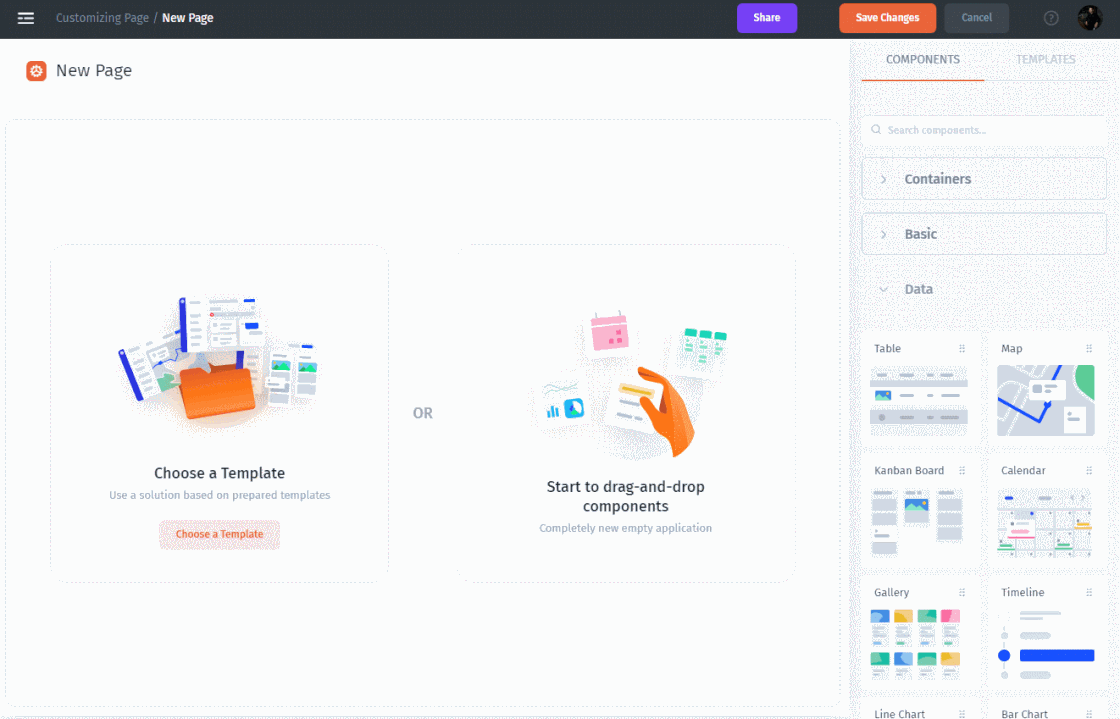 Connect your Google Sheets account to Jet to build an Internal tool on top of Google Sheets!
New business apps integrations
Twilio. Send SMS and make outbound. calls
Amplitude.Track users activities and events
Intercom. Manage your users and conversations
Mixpanel. Track events and users activities
Mailchimp. Add users to an audience list, send emails.
Mailgun. Send emails from MailGun.
Pipedrive. Manage customers, deals, companies.