new
Integrations
Components
We're excited to announce v2.0.0 with totally new features.
Organize components on Visual Builder
Now you can build your page by drag-and-dropping different components.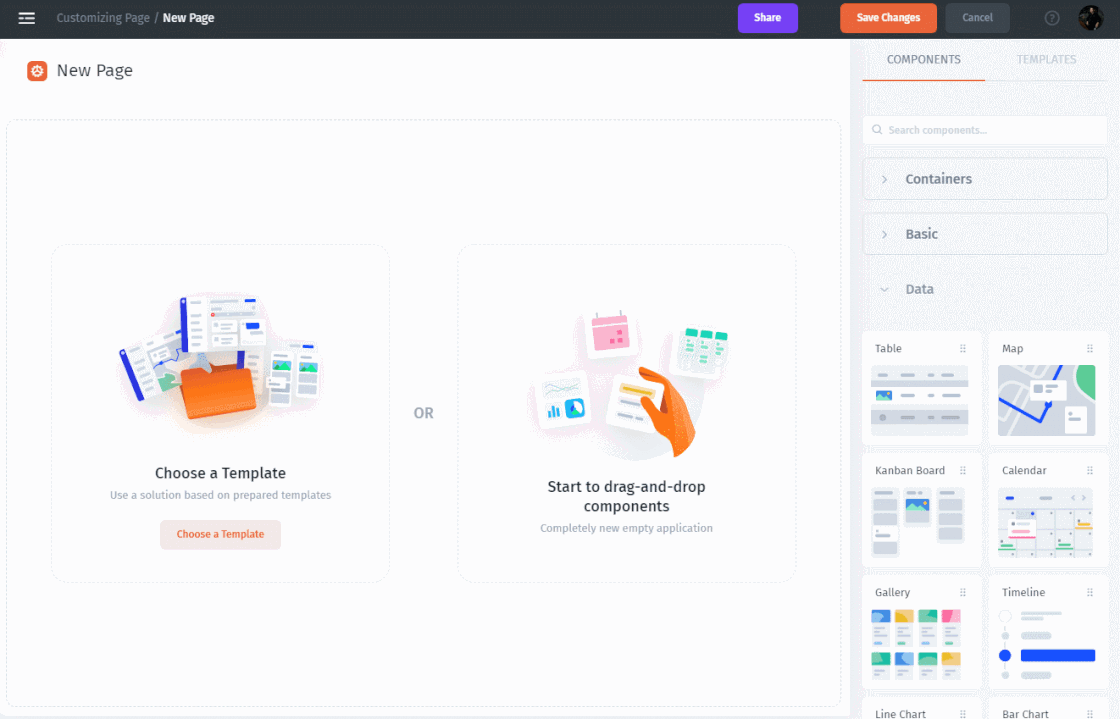 Connect your Firebase account to Jet to build Firebase Admin Panel!
New business apps integrations
SendGrid. Send emails using SendGrid account.
Hubspot. Manage contacts, companies, deals from Hubspot.
Stripe. Monitor payments, customers, make a refund.
Zendesk. Track new tickets, users, build charts for the customer support team
Slack. Send messages to Slack channels.