Have you ever wanted to connect the data between two collections? Jet's relation property is designed to help you express useful relationships between fields and records in different resources. Check out our
docs
.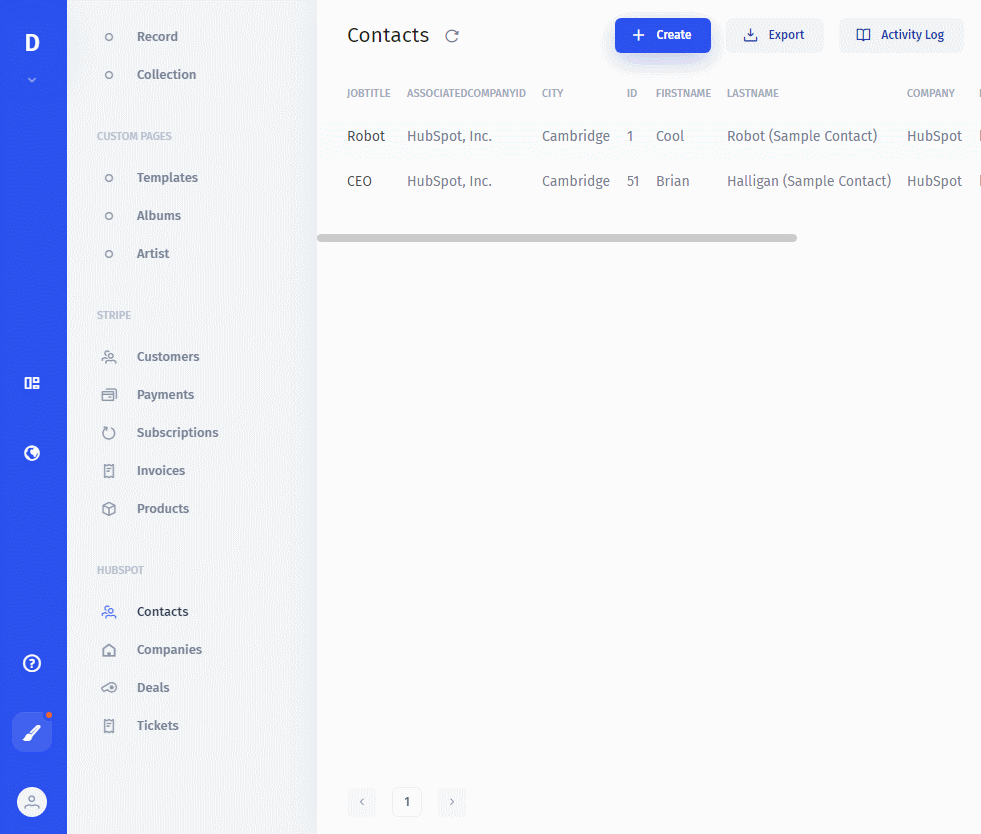 As your team grows, it is very difficult to keep track of all changes in the project, so we have created the ability to track any activities (delete, edit, create, etc) did by specific users.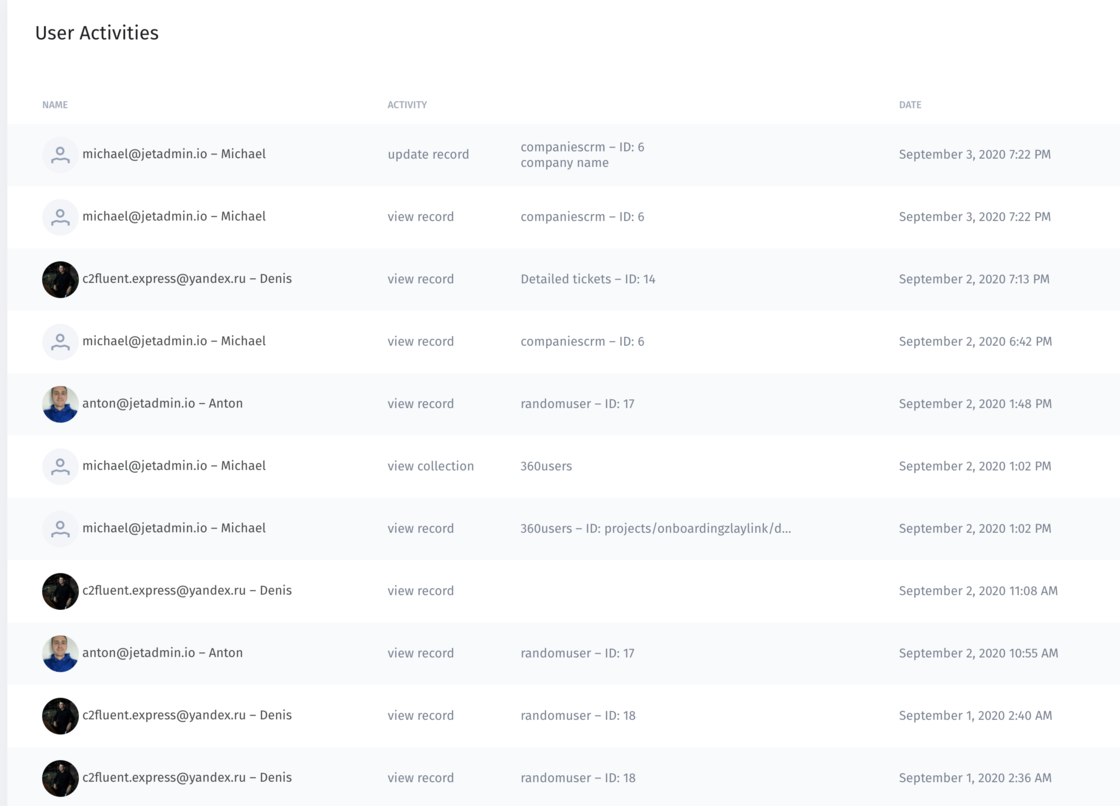 As part of our ongoing effort to improve your experience with Jet Admin, we have updated installation for Docker, Heroku, Jet Bridge App, and Django.
The installation time has been reduced and all previous issues have been fixed.